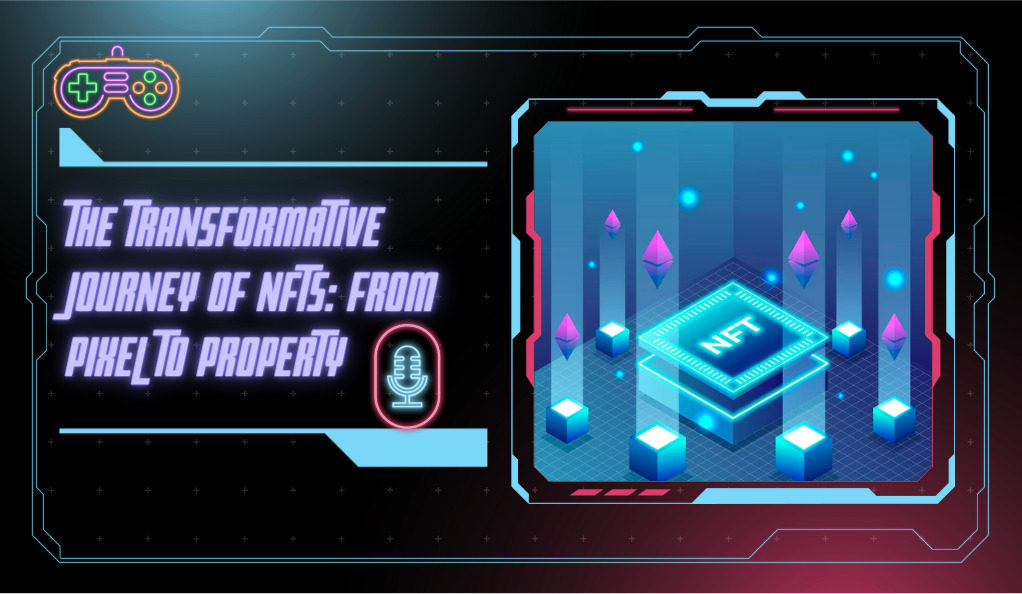 Non-fungible tokens, or NFTs, have emerged as a groundbreaking force in the digital landscape, redefining the concept of ownership and value in the virtual realm. At their core, NFTs are unique digital assets verified using blockchain technology, which ensures authenticity and ownership in a way that is nearly impossible to replicate or forge. Unlike cryptocurrencies such as Bitcoin or Ethereum, which are fungible and can be exchanged on a one-to-one basis, each NFT has a distinct digital signature, making it one of a kind.
The Genesis of NFTs
The inception of NFTs can be traced back to the early experiments on blockchain platforms. The first notable instance was the creation of "Colored Coins" on the Bitcoin blockchain around 2012-2013. These were small fractions of a Bitcoin that were "colored" with specific attributes or linked to real-world assets, making them distinct and non-fungible. However, it wasn't until the launch of Ethereum, with its more flexible smart contract capabilities, that the true potential for NFTs began to be realized.
The Initial Wave: CryptoKitties and Digital Collectibles
One of the earliest and most famous examples of NFTs gaining mainstream attention was CryptoKitties, a blockchain-based virtual game that allowed players to purchase, collect, breed, and sell virtual cats. Launched in 2017, CryptoKitties caused a significant surge in user activity on the Ethereum network, highlighting the appeal of digital collectibles.
The Evolution of NFT Standards
As the concept of NFTs began to take shape, so did the standards governing their creation and exchange. The most widely adopted standard for NFTs on the Ethereum blockchain is ERC-721. This standard allows for the creation of unique tokens, with metadata that can include attributes such as the owner's identity, rich media, and other traits. Following ERC-721, the ERC-1155 standard was introduced, enabling a single contract to contain both fungible and non-fungible tokens, optimizing transactions and storage.
| Standard | Fungibility | Use Cases | Blockchain |
| --- | --- | --- | --- |
| ERC-721 | Non-Fungible | Unique digital items (e.g., art, collectibles) | Ethereum |
| ERC-1155 | Mixed | Gaming, multi-asset transactions | Ethereum |
Comparison of NFT Standards
The Role of Smart Contracts
Smart contracts are self-executing contracts with the terms of the agreement directly written into lines of code. In the context of NFTs, they are the digital protocols that facilitate, verify, or enforce the negotiation or performance of a contract. Smart contracts automate transactions and ensure that the transfer of NFTs between parties is secure and seamless.
The Initial Purpose and Use of NFTs
Initially, NFTs were primarily used as a novel form of digital collectibles, allowing for the ownership and trade of virtual items that ranged from art and music to gaming items and internet memes. The allure was clear: digital creators could monetize their work in a way that acknowledged their ownership rights, while collectors could prove ownership of a digital item in a manner that was previously impossible.
As the technology matured, the use cases for NFTs expanded, paving the way for more complex applications, such as tokenizing real-world assets, creating digital identities, and even representing fractional ownership in physical properties. This evolution marked the beginning of a new era for NFTs, one that extended far beyond the initial scope of digital art and collectibles.
The Rise of NFTs in Digital Art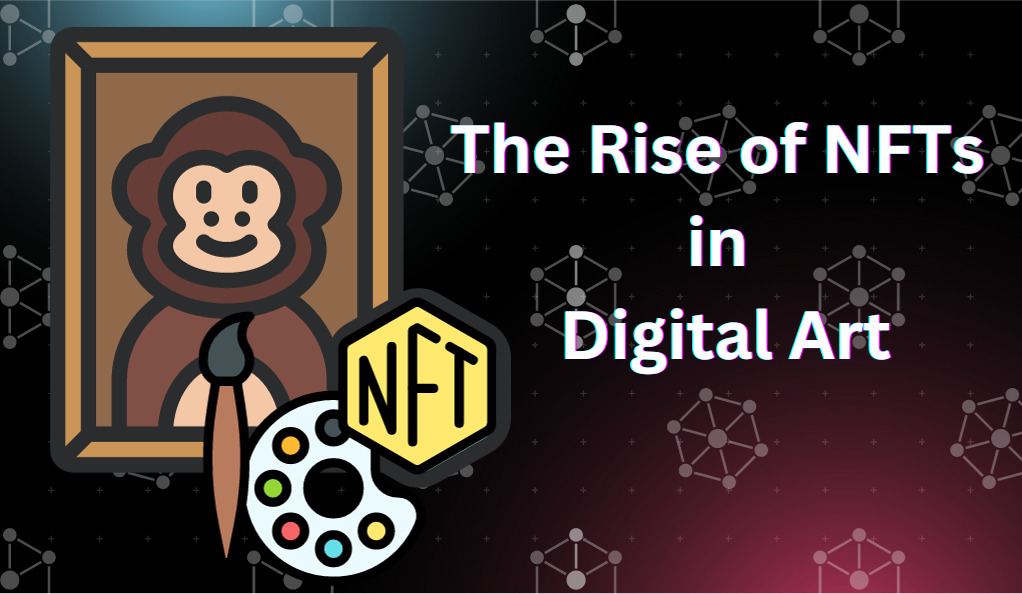 The intersection of blockchain technology and digital art has given rise to a new paradigm for artists and collectors alike. NFTs have unlocked a method for digital art to be bought, sold, and collected with a level of authenticity and ownership that mirrors the traditional art world, yet with the added benefits of the digital age.
Early Examples of Digital Art NFTs
The first known NFT project, "Quantum," was created by Kevin McCoy in 2014, which was a pixelated octagon filled with denoting patterns that changed over time. However, it wasn't until several years later that NFTs would gain significant traction. Projects like CryptoPunks, a collection of algorithmically generated characters, became highly sought after as digital collectibles and art pieces, setting the stage for the NFT art boom.
Breakout Moments for NFTs in the Art World
The NFT art market exploded with the record-breaking sale of Beeple's "Everydays: The First 5000 Days" at Christie's auction house for over $69 million. This sale not only shattered previous records for digital art but also placed NFTs on the same pedestal as traditional art in terms of market value and cultural significance.
Impact on Artists and the Art Market
NFTs have democratized the art market in unprecedented ways. Digital artists, who previously struggled to monetize their work, now have a platform to sell their art directly to a global audience without the need for galleries or auction houses. This has led to a new wave of digital art collectors and enthusiasts who are drawn to the exclusivity and potential investment value of NFTs.
Understanding the Value of NFTs
The value of an NFT is a complex interplay of factors that go beyond the digital asset itself. It encompasses the artist's reputation, the artwork's historical significance, and the cultural context within which it exists.
Digital Ownership and Provenance
Ownership of an NFT is recorded on the blockchain, providing a transparent and immutable provenance. This digital ledger of ownership is public and can trace the history of the item back to its creation, which is a powerful tool against forgery and provides a new level of confidence in the digital art market.
Determining Value for NFTs
The value of NFTs is often subjective and can be influenced by various factors, including:
Rarity: Limited edition or one-of-a-kind NFTs are typically more valuable.
Utility: Some NFTs offer additional benefits, such as access to events or exclusive content.
Interoperability: The ability of an NFT to be used across different platforms and environments can enhance its value.
Social Proof: Endorsements by celebrities or influencers can drive up demand.
Scarcity and Uniqueness in NFT Valuation
The concept of scarcity plays a critical role in the valuation of NFTs. Digital files can be copied infinitely, but the blockchain ensures that while the image or file can be replicated, the ownership of the 'original' cannot. This scarcity, akin to a signed original in the physical art world, is what gives NFTs their value.
NFTs Beyond Art: Expanding into Other Domains
While digital art has been the poster child for NFTs, their potential extends far beyond. NFTs are now being used to represent ownership of a variety of digital assets, including music, videos, and even tweets.
Introduction to Various Forms of NFTs
Music: Artists are tokenizing their music as NFTs, providing a new revenue stream and a closer connection with fans.
Gaming: In-game items and characters can be bought and sold as NFTs, allowing players to own a piece of the game world.
Domain Names: Blockchain-based domain names can be purchased as NFTs, simplifying the process of owning and transferring digital property.
Case Studies of NFT Use in Different Industries
Kings of Leon released an album as an NFT, offering special perks to buyers.
NBA Top Shot allows fans to collect and trade officially licensed NBA collectible highlights.
Virtual Fashion: Brands like Gucci have experimented with NFTs for virtual clothing, which can be used in online games and virtual worlds.
The Growing Ecosystem of NFTs
The ecosystem around NFTs is expanding, with marketplaces, wallets, and display platforms catering to the growing demand. This ecosystem is not only providing the infrastructure for buying and selling NFTs but also fostering communities around the creation and collection of digital assets.
Virtual Real Estate: The New Frontier for NFTs
The concept of virtual real estate has taken the potential of NFTs to a new level. In virtual worlds, like those found in Decentraland or The Sandbox, users can purchase plots of land as NFTs, which they can develop, monetize, or resell. This digital land boom is reminiscent of the early days of the internet when domain names were first being bought and sold, only now with a three-dimensional aspect and a level of interactivity that was previously unimaginable.
Transition from Art to Virtual Land Ownership
The leap from digital art to virtual real estate is significant. While both are digital assets secured by blockchain, virtual real estate offers a more interactive experience. Owners can build virtual spaces for events, games, or social gatherings, creating a new type of online community and a digital economy where goods and services are exchanged within these virtual environments.
Examples of Virtual Real Estate Transactions
Decentraland: A virtual world where users can buy and sell digital real estate, with some parcels selling for hundreds of thousands of dollars.
The Sandbox: A user-generated content platform where players can own, create, and monetize gaming experiences on their land.
Platforms Facilitating Virtual Real Estate
Several platforms have emerged as leaders in the virtual real estate market:
Decentraland Marketplace: A decentralized platform for trading virtual properties.
OpenSea: The largest NFT marketplace that includes virtual land among its listings.
SuperWorld: A virtual world where the real world is mapped onto a virtual space, and users can buy real-world locations as NFTs.
The Technical Backbone: Blockchain and Smart Contracts
At the heart of the NFT revolution is blockchain technology, which provides the secure, decentralized ledger that makes digital ownership possible. Smart contracts on the blockchain execute the rules governing the creation, sale, and transfer of NFTs, ensuring that transactions are transparent and tamper-proof.
How Blockchain Technology Enables NFTs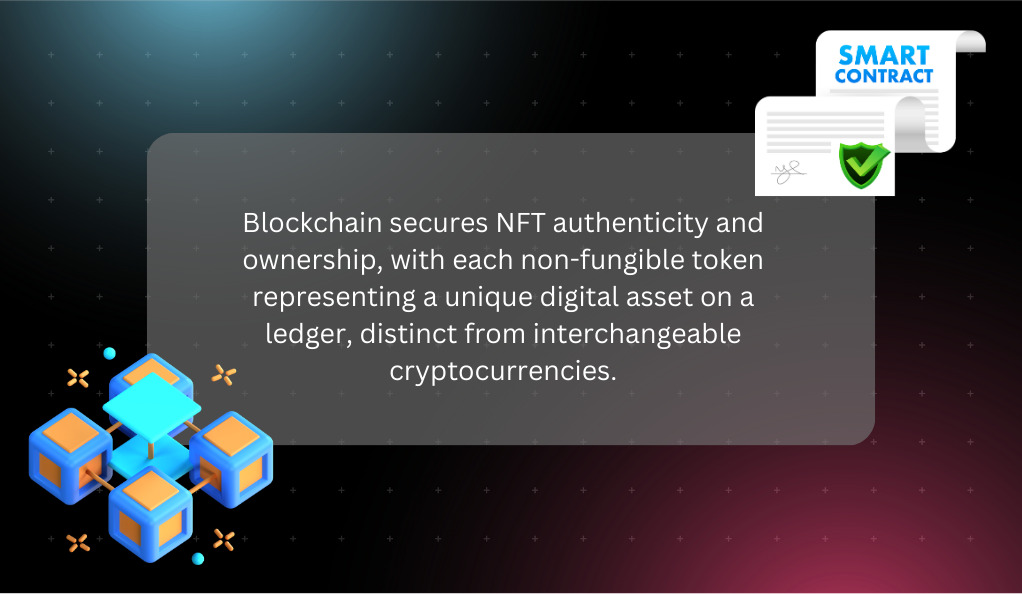 Blockchain's role in NFTs is foundational. It provides a decentralized database that is accessible to anyone but controlled by no single entity. This ensures that once an NFT is created, its history and ownership are permanently recorded and easily verifiable.
The Role of Smart Contracts in NFT Transactions
Smart contracts are programmed to automatically execute when certain conditions are met, without the need for a middleman. In the case of NFTs, they can:
Verify the uniqueness of the digital asset.
Confirm ownership.
Execute the transfer of the asset and funds simultaneously.
Security and Management Challenges on the Blockchain
While blockchain is secure by design, it's not without its challenges. Issues such as smart contract vulnerabilities and the safekeeping of private keys (which prove ownership of NFTs) are areas of concern that are continually being addressed by developers and cybersecurity experts.
The Future of NFTs: Trends and Predictions
The trajectory of NFTs is pointing towards a future where they could become as commonplace as social media profiles. They have the potential to become a standard for digital ownership and identity in the virtual world.
Upcoming Trends in the NFT Market
Integration with VR/AR: The combination of NFTs with virtual and augmented reality technology could create more immersive experiences.
New Forms of Interactivity: NFTs could evolve to include more interactive elements, such as dynamic NFTs that change over time or in response to external data.
Cross-Platform Utility: NFTs may soon be used across multiple platforms, enhancing their utility and value.
NFTs and the Metaverse
The concept of the metaverse, a collective virtual shared space, is intertwined with the future of NFTs. NFTs could serve as the building blocks for assets and identities within these digital universes, providing a layer of ownership and economic structure.
Regulatory Landscape and Mainstream Adoption
As NFTs gain popularity, regulatory scrutiny is expected to increase. Questions around intellectual property rights, taxation, and consumer protection are already being raised. How regulators approach these issues will significantly impact the adoption and evolution of NFTs.
Ethical and Environmental Considerations
The rise of NFTs has not been without controversy, particularly concerning their environmental impact due to the energy-intensive nature of blockchain networks.
The Carbon Footprint of NFTs
The majority of NFTs are currently based on Ethereum, a blockchain that, until its expected upgrade to a more energy-efficient system, operates on a proof-of-work model which requires significant computational power and energy consumption.
Efforts to Mitigate Negative Impacts
In response to these concerns, there is a growing movement towards more sustainable practices within the NFT space:
Eco-Friendly Blockchains: Newer blockchains like Tezos or Flow are being adopted for their lower energy consumption.
Offset Initiatives: Some platforms and artists are investing in carbon offsetting measures to counteract the environmental impact.
Conclusion
NFTs have revolutionized digital ownership, giving rise to a new era of digital art and virtual assets. They've empowered creators and reshaped investment in the digital space. Yet, as they evolve, addressing environmental and ethical concerns will be key. NFTs are not just a trend; they're a significant shift towards a future where digital assets hold real-world value. Their journey is ongoing, with their full potential yet to be unlocked.