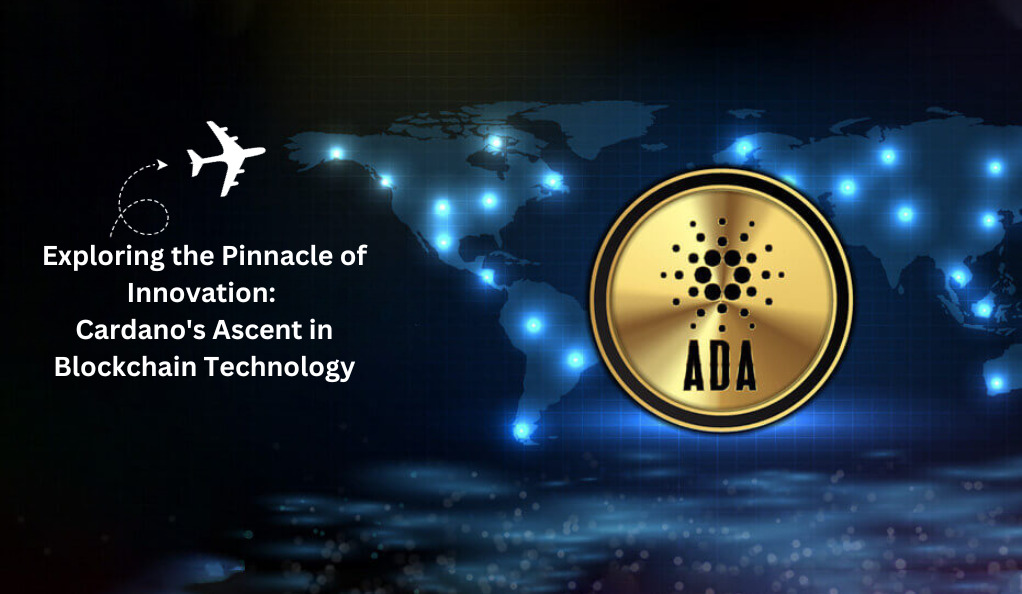 In the rapidly evolving world of blockchain technology, Cardano emerges as a distinctive beacon, shedding light on the path to a decentralized future. Launched in 2017 by Charles Hoskinson, a visionary and co-founder of Ethereum, Cardano is not just another cryptocurrency; it's a groundbreaking platform with far-reaching implications.
A Revolutionary Genesis
Cardano's inception was no ordinary event; it was a deliberate effort to overcome the blockchain trilemma: achieving decentralization, scalability, and security without compromise. Its foundation is rooted in scientific philosophy and peer-reviewed academic research, setting it apart from its predecessors that often prioritized speed to market over meticulous, research-driven development.
The Philosophical Backbone
The ethos of Cardano is to provide unparalleled security and sustainability to decentralized applications, systems, and societies. With a commitment to a "security-first" approach and a vision for a more equitable global financial system, Cardano aims to bridge the gap between the emerging tech of blockchain and real-world applications.
Cardano's Unique Proposition
What truly distinguishes Cardano is its two-layer architecture: the Cardano Settlement Layer (CSL) for transactions and the Cardano Computational Layer (CCL) for smart contracts. This separation allows for flexibility and resilience, as each layer can be upgraded independently, mitigating risks and minimizing disruptions.
A Comparative View
When compared to Bitcoin's single-layer structure, Cardano's two-tier system offers a clear advantage in terms of adaptability and scalability. Where Bitcoin transactions and scripts run on the same layer, potentially leading to congestion, Cardano's split framework allows for smoother transaction processing and more complex smart contract execution without bottlenecking.
Embracing the Ouroboros Protocol
At the heart of Cardano's operation is the Ouroboros protocol, an innovation that significantly enhances blockchain efficiency. Unlike Bitcoin's energy-intensive Proof-of-Work (PoW) system, Ouroboros utilizes Proof-of-Stake (PoS), a method where validators are chosen based on the number of coins they hold and are willing to "stake" as collateral, leading to a more energy-efficient and faster consensus process.
Cardano's Impactful Entry
Since its launch, ADA, the native cryptocurrency of the Cardano platform, has steadily climbed the ranks, reflecting the community's trust in its robust foundation and future potential. Cardano's entry into the blockchain arena is not merely an addition to the existing lineup of cryptocurrencies; it's a thoughtful recalibration of what a decentralized platform can and should be.
The Visionary Behind Cardano: Charles Hoskinson
The intellectual force behind Cardano is Charles Hoskinson, whose foundational work with Ethereum paved the way for his visionary pursuits with Cardano. Hoskinson recognized the limitations of first and second-generation blockchains and was driven to create a system that not only addressed these concerns but also offered a sustainable path forward for socio-economic systems worldwide.
Philosophical Underpinnings
Hoskinson's philosophy for Cardano is grounded in inclusivity, interoperability, and sustainability. His aim was to make financial services universally accessible, which he believed could be achieved through a decentralized, open-source platform built on principles of scientific rigor and peer-reviewed research.
Technical Ethos
The technical ethos of Cardano is encapsulated in its dedication to a high-assurance code and thorough testing procedures. Cardano's development team, led by IOHK (Input Output Hong Kong), has adopted a first-principles approach, meticulously crafting the blockchain's architecture to ensure robustness and long-term reliability.
Embracing a Research-Driven Approach
Cardano distinguishes itself by its foundation in academically vetted research. Each component of the Cardano blockchain has been designed and tested with academic rigor, ensuring that the platform does not suffer from the unforeseen issues that have affected earlier blockchains. This research-driven approach is evident in Cardano's use of formal methods for code verification, enhancing the security and stability of the platform.
Cardano's Transparent Process
Transparency is another cornerstone of Cardano's development process. The project's updates and strategic roadmaps are made public, fostering a community-centric approach where feedback is actively sought and incorporated. This level of transparency not only builds trust within the community but also encourages participation from developers and users alike.
Technological Breakthrough: Ouroboros Proof-of-Stake
Ouroboros stands as a monumental leap in blockchain technology—a proof-of-stake protocol that underpins the entire Cardano network. It's the first of its kind to be founded on scholarly research and mathematical rigor, offering a more energy-efficient alternative to the traditional proof-of-work systems.
How Ouroboros Works
Ouroboros partitions time into epochs and slots, where epochs are overarching time frames and slots are fixed periods within them. In each slot, a slot leader is elected—a process that is proportional to the stake the leader holds. This democratic approach to ledger maintenance not only conserves energy but also incentivizes participation by rewarding stakeholders with newly minted ADA.
Security Measures and Energy Efficiency
The Ouroboros protocol has been designed with security at its core. The mathematical foundations ensure that the system is provably secure, meaning that as long as a majority of the stake is controlled by honest participants, the network remains secure. Furthermore, Ouroboros requires considerably less energy than proof-of-work protocols, addressing one of the most pressing environmental concerns associated with blockchain technology.
Comparison with Proof-of-Work
When juxtaposed with Bitcoin's proof-of-work, Ouroboros' advantages become clear. Where Bitcoin requires vast amounts of energy to mine coins, Ouroboros' staking model is far more sustainable. Additionally, Ouroboros allows for greater scalability, potentially supporting a higher transaction throughput than Bitcoin's current capabilities.
The Architecture of Cardano: A Dual-Layered Approach
Cardano's architecture is ingeniously split into two main layers: the Cardano Settlement Layer (CSL) and the Cardano Computational Layer (CCL), each designed to handle specific functions within the ecosystem.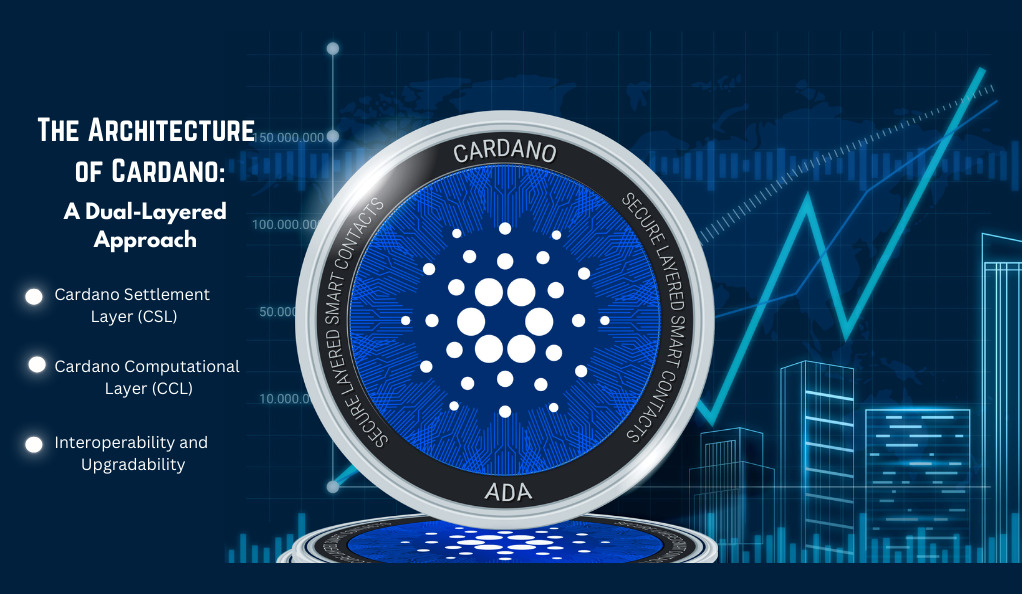 Cardano Settlement Layer (CSL)
The CSL is where all transactions involving ADA, Cardano's cryptocurrency, are recorded. Its primary function is to track the transfer of value between accounts and ensure the security of these transactions. By separating the value ledger from computational layer, CSL provides faster transaction processing times compared to blockchains where both are intertwined.
Cardano Computational Layer (CCL)
The CCL is where the smart contracts and decentralized applications reside. This layer is programmed to be highly flexible, allowing for the creation of rules that dictate how transactions are processed. Importantly, the CCL enables Cardano to adapt to different regulations across jurisdictions, making it an attractive platform for a global audience.
Interoperability and Upgradability
The separation of these two layers not only improves efficiency but also enhances the blockchain's upgradability. Changes to the smart contract layer can be made without disrupting the settlement layer, and vice versa. This modularity is critical for maintaining a high-performance network over time and as Cardano grows in usage and complexity.
Smart Contracts and Decentralized Applications on Cardano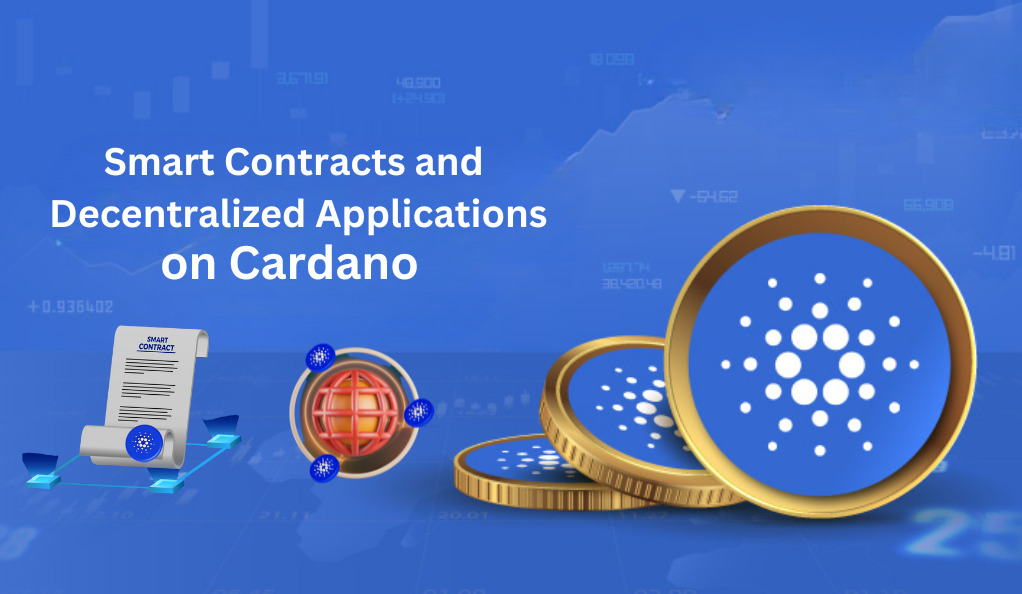 Smart contracts on Cardano are more than self-executing agreements; they are the backbone of decentralized applications (DApps) that run on the network. These contracts automatically carry out the terms of a contract when predetermined conditions are met, without the need for an intermediary.
Functionality and Security
Cardano's smart contracts are designed to be secure and flexible, offering developers the tools to create robust DApps. This is complemented by Cardano's use of Haskell, a programming language with a high degree of fault tolerance, which is crucial for creating dependable financial applications.
Potential Use Cases
The use cases for Cardano's smart contracts are vast, ranging from creating new financial instruments to digital identity management. The ability to program complex contracts opens the door to innovation in fields like healthcare, where smart contracts could be used to manage sensitive data, or supply chain management, where transparency and traceability are paramount.
Economic and Environmental Sustainability
Cardano's commitment to sustainability transcends the typical focus on energy efficiency. It incorporates a forward-thinking economic model designed to support the platform's long-term development and maintenance.
Treasury System and Long-term Viability
Cardano's treasury system is a novel approach to funding future development. A portion of transaction fees and monetary expansions is set aside into a treasury. Stakeholders can then vote on proposals for platform enhancements, ensuring a democratic and self-sustaining economic model that aligns with the interests of the community.
Environmental Stewardship
From an environmental perspective, Cardano's proof-of-stake protocol, Ouroboros, is inherently more energy-efficient than proof-of-work protocols. It significantly reduces the blockchain's carbon footprint, reflecting a commitment to eco-friendly technology practices.
Cardano's Global Impact: Use Cases Across Industries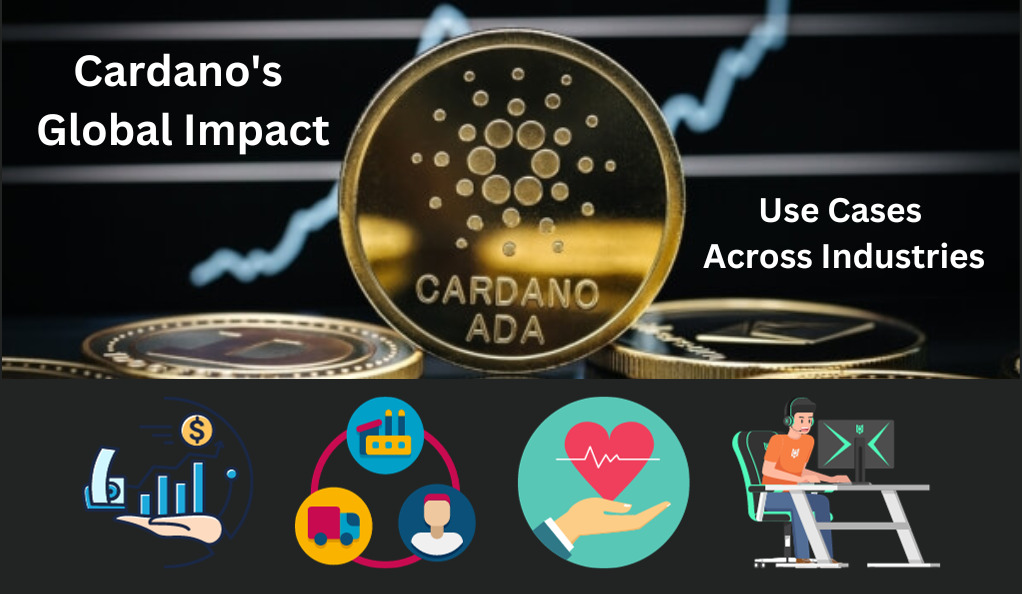 The adaptability of Cardano's technology has laid the groundwork for a range of use cases that promise to revolutionize several sectors:
Financial Services: By providing a platform for building decentralized financial (DeFi) applications, Cardano is set to disrupt traditional banking with more accessible and equitable financial services.
Supply Chain Management: Cardano can enhance transparency and traceability in supply chains, aiding in anti-counterfeit measures and ethical sourcing verification.
Healthcare: Secure storage and sharing of medical records, as well as the management of pharmaceutical supply chains, are potential areas where Cardano can bring about change, ensuring data integrity and patient privacy.
Gaming: By supporting the creation of decentralized gaming platforms, Cardano offers gamers true ownership of in-game assets and opens up new avenues for game developers.
Conclusion
Cardano's innovative approach, rooted in rigorous scientific research and a strong commitment to sustainability, sets it apart from other cryptocurrencies. With a burgeoning community and a roadmap poised to introduce groundbreaking features, Cardano is on track to become a major force in the global financial and technological ecosystem.
This potential, coupled with its ability to adapt to a wide array of industries, positions Cardano not just as a digital currency, but as a foundational technology that could underpin the next wave of digital transformation.